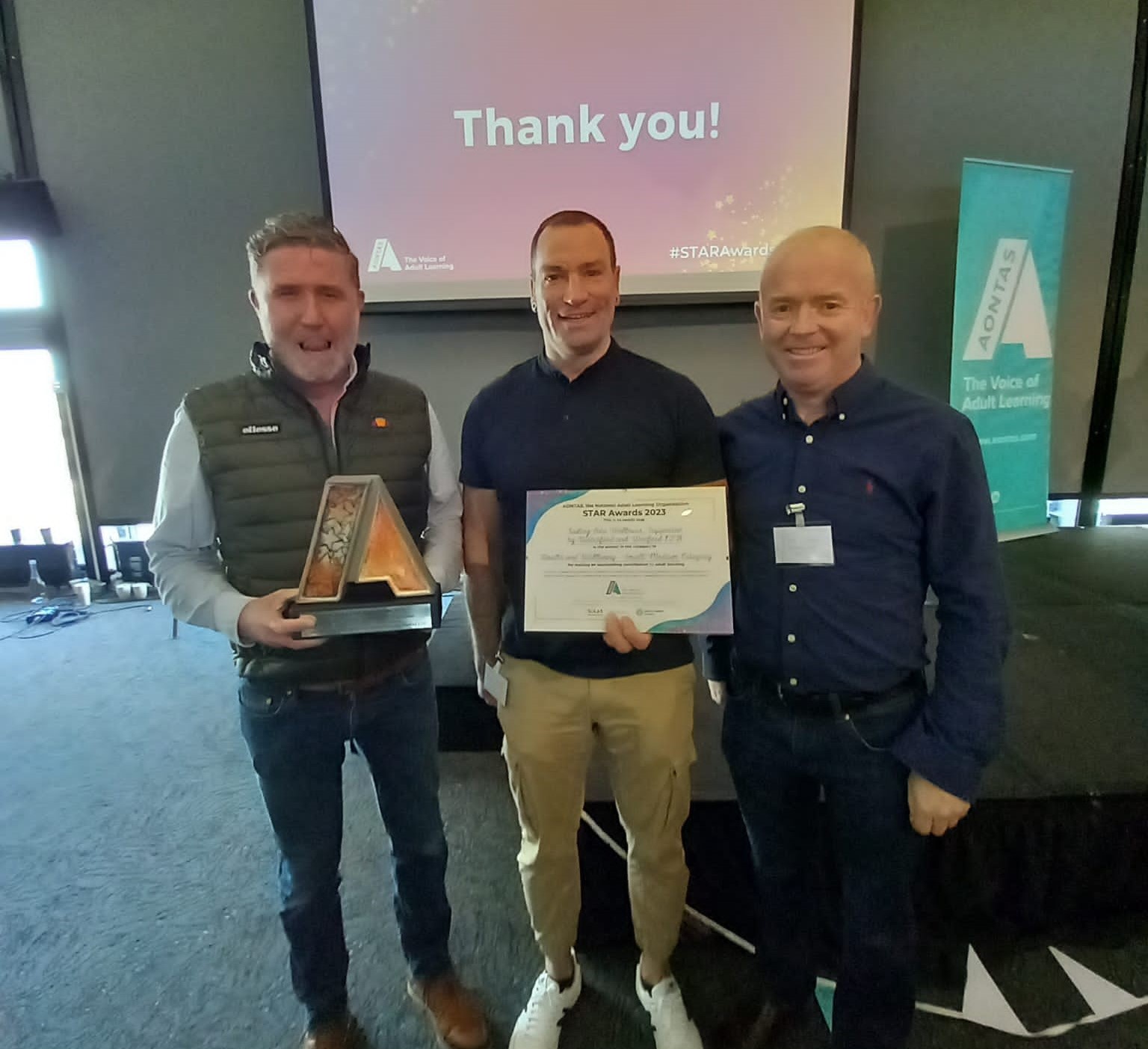 WWETB Community Education in Waterford City are celebrating the great achievement of Sailing into Wellness who won the AONTAS STAR award in the Health and Well-being category. The awards were announced at the national event in Croke Park in Dublin last Friday as part as the Adult Leaner festival.
Sailing into Wellness is a not-for-profit social enterprise born out of a passion to utilize the unique setting of the sea to help communities. Their vision is to be a healthy natural solution for communities to look after their physical and mental well-being and to use the sea to inspire change in the groups.
Through MAED and REACH funding several Community Education groups based in Waterford City had the opportunity to avail of a four-day skills training programme and to gain a basic understanding of how to sail a boat along with will be developing a knowledge of terminology, tides, weather, and basic safety at sea. The "liveaboard" element of the programme saw two groups of learner's sleep, eat, and live on the boat for 3 days which gave a real experience of freedom and self-sufficiency which is an integral part of the experience. The third element of the programme saw three participants who have indicated a desire to progress their skills obtain certification in a number of areas and it is hoped that they will be full instructors over the next two years.
Well done to all involved.