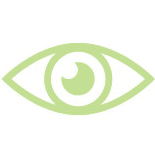 Vision
WWETB aims to lead learning through the delivery of high quality, inclusive, responsive and innovative education and training services in our community.
Mission
WWETB's mission is to provide a wide range of education and training programmes, services and supports for children, young people and adults across the Waterford-Wexford region.
1
Respect
What it means:
We treat others as we would expect to be treated ourselves, we assume positive intent, consider everyone to be of value and treat all with courtesy.
How it works:
We value diversity and challenge all stakeholders to consistently demonstrate empathy and fairness; to reward effort; and to treat all equally.
2
Accountability
What it means:
We take full ownership of the delivery of the delegated responsibilities of our roles and the collective responsibility of the immediate and wider team, with a view to achieving the highest professional standards.
How it works:
Being professional; being loyal to the organisation; striving for results in an open, honest and transparent way; and being fully compliant with statutory responsibilities.
3
Learner Focus
What it means:
Our focus is on enabling our learners to maximise their potential.
How it works:
Staff working together to provide an inclusive, responsive, innovative, positive and supportive service for learners.
4
Quality
What it means:
We strive to deliver the highest standards with a view to maximising learner potential.
How it works:
Quality assurance is achieved through leadership; by 'raising the bar'; setting high standards with regard to work ethic and demanding them of others; and being dedicated, professional and results-oriented.