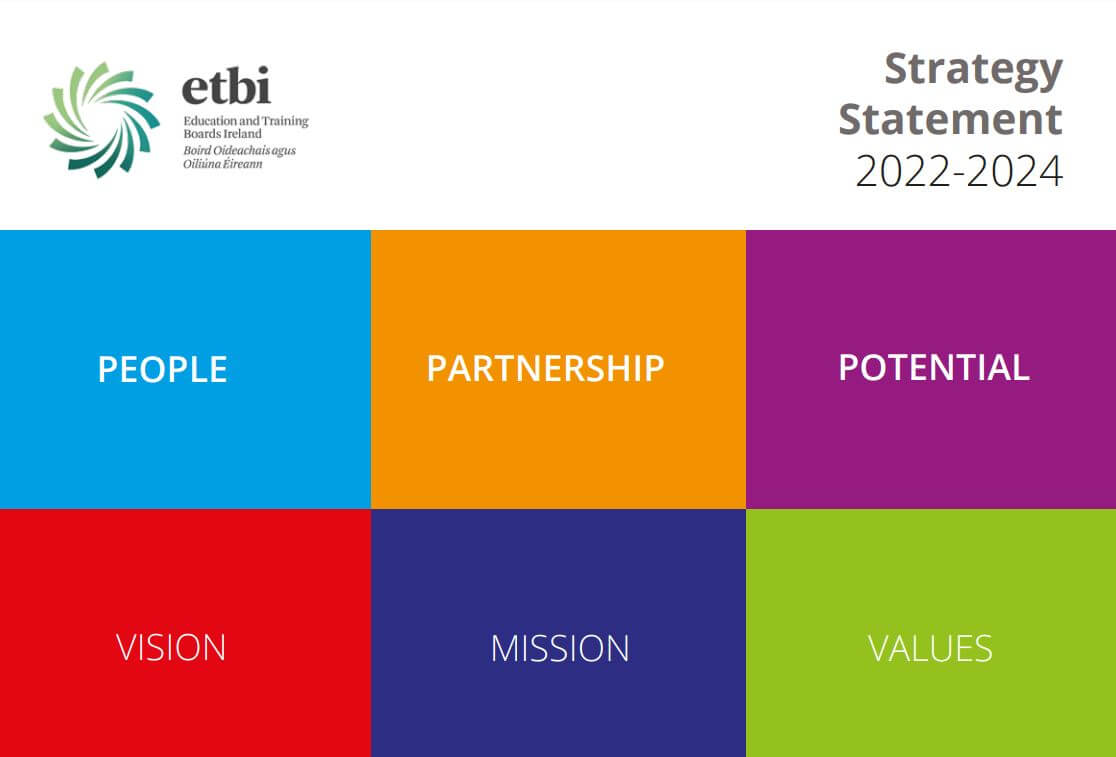 We are delighted to share Education and Training Board Ireland's Strategy Statement 2022-2024 with you. Which charts the course for the next three years and is the result of an extensive consultation process involving all stakeholders. ​​​​​
The Strategy is underpinned by a belief that ETBs are stronger together and connected by a common purpose: better outcomes for our learners. It is built around the three strategic pillars of People, Partnership & Potential and identifies key strategic goals. Progress towards each of these goals will require commitment and collaboration with all stakeholders including all staff, the ETBI forums and networks and key partners.
ETBs provide lifelong learning for all, from our Community National Schools through our Community Colleges, Youth Work and Further Education & Training. Being proud of our inclusivity and promoting the breadth of services we provide to learners will be key to further developing the visibility and appeal of our sector. We also welcome the five core values which emerged during the consultation process: excellence, care, respect, community, and equality. With this strategy, the aim is to harness strength through collaboration and collective effort to influence and promote a strong education and training sector.
The strategy is now available to download now here and a short animated guide to accompany it here. Further related events and initiatives will follow in the new year.