Business Engagement/Work-Based Learning
WWETB Services to Business unit provides a quality-based information and administration service on FET training and development to all our stakeholders in both counties. Stakeholders would include but not limited to SME's and large multinational companies, post primary schools, PLC colleges, community schools, Youthreach centres, further education training centres and outdoor education and training.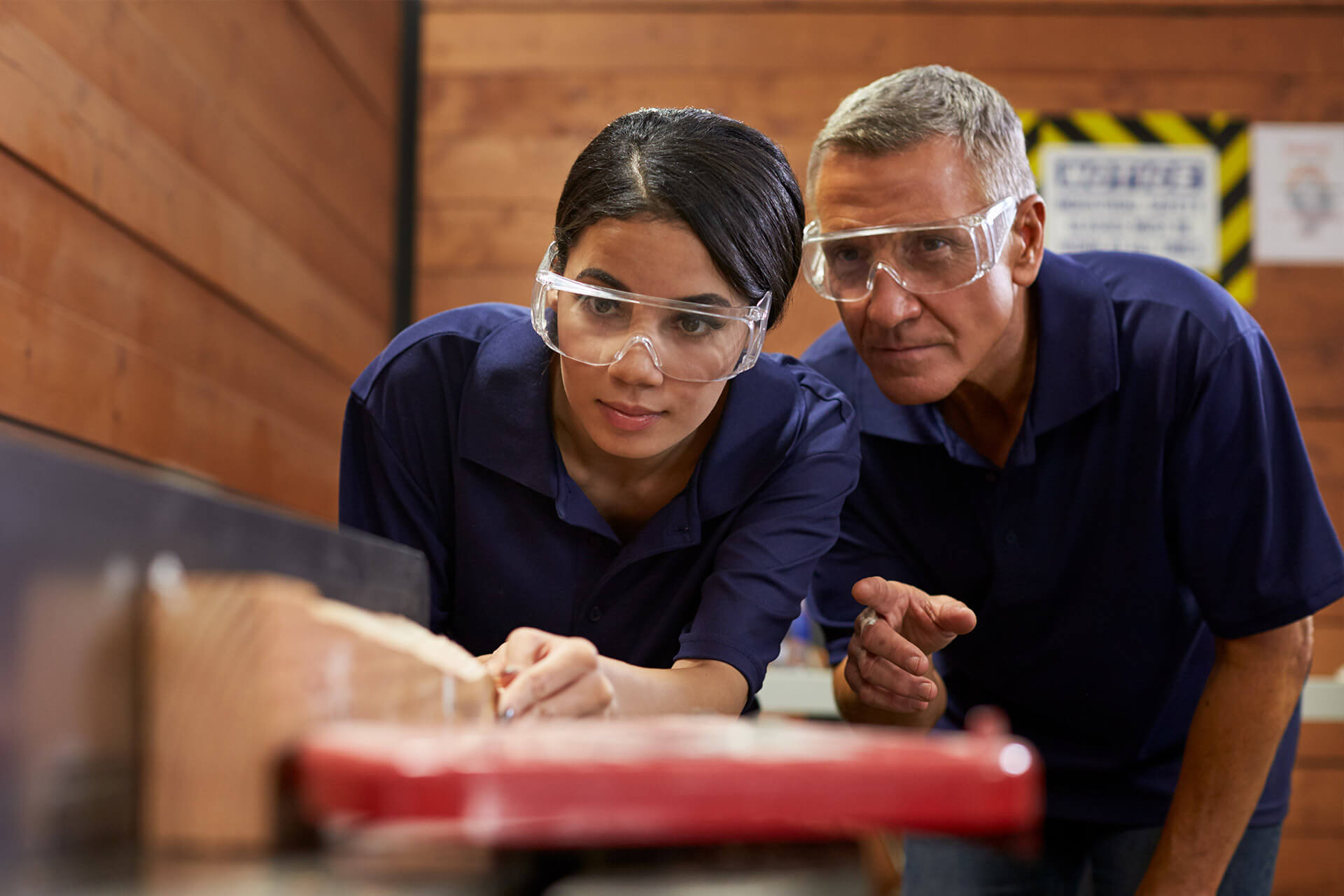 Services Provided
This service is provided by our dedicated team interacting with stakeholders in the following disciplines:
Statutory Apprenticeships. (Team of SOLAS Authorised Officers).
Apprenticeship Learning Support Unit.
SME Management Development.
Promotion of Business Excellence through Company Benchmarking.
Skills for Work (funded development of low skilled employees, QQI level 1-4).
Business Development and Training through Skills to Advance (funded employee Industry relevant training QQI LEVEL 4-6).
Specialist Training Provision (Community Training).
Wexford Contact Details
Northeast Wexford Senior Training Advisor
John O'Leary
Email: johnoleary@wwetb.ie
Tel: 053 9143602
Mobile: 0871984457
---
Northwest Wexford Senior Training Advisor
Marie Esmonde
Email: marieesmonde@wwetb.ie
Tel: 053 9143602
Mobile: 086 084 9968
---
Southeast Wexford Senior Training Advisor
Kathryn Bermingham
Email: kathrynbermingham@wwetb.ie
Tel: 053 9143602
Mobile: 0872029090
---
Southwest Wexford Senior Training Advisor
Barry Madigan
Email: barrymadigan@wwetb.ie
Mobile: 0861023658
---
Postal Address: Wexford Training Centre Whitemills North Wexford Y35RC82
Waterford Contact Details
Northeast Waterford
Bairbre Ruddock
Email: bairbreruddock@wwetb.ie
Tel: 051 051301534
Mobile: 0871220866
---
West Waterford
Susan Sheahan
Email: susansheahan@wwetb.ie
Tel: 051 301500
Mobile: 0861020325
---
West Waterford
Gerry Glanville
Email: gerryglanville@wwetb.ie
Tel: 051 301500
Mobile: 0860788432
---
South Waterford
Tanya O'Grady
Email: tanyaogrady@wwetb.ie
Tel: 051 301500
Mobile: 0873819797
---
Postal Address: WWETB Waterford Training Centre, IDA Industrial Park, Cork Road, Waterford City, X91 PX02