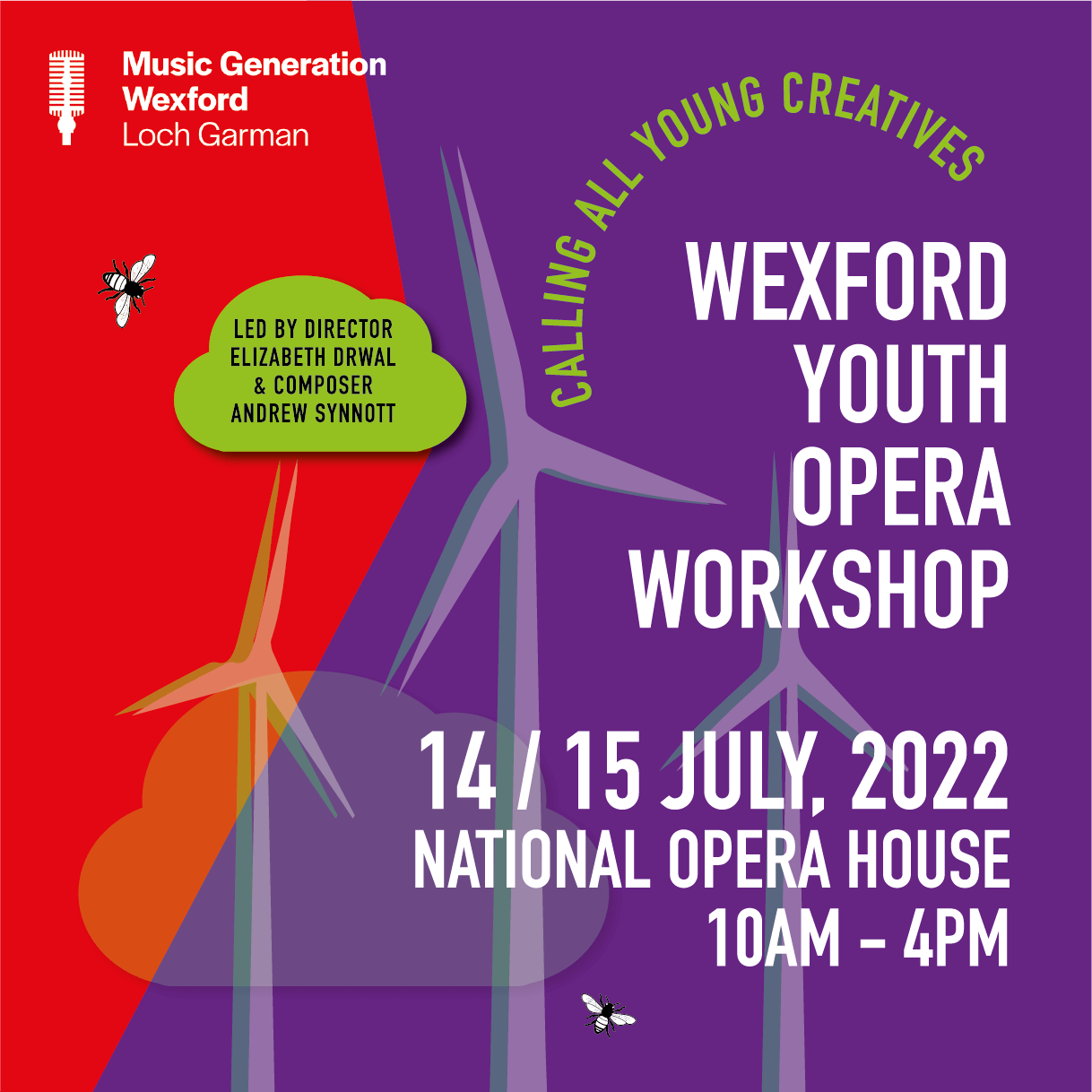 ✨Calling all young creatives ✨
Join Music Generation Wexford's Youth Opera Workshop
We want you to help us create an opera based on environmental themes. Young people will explore composition, writing, movement, singing, and environmental awareness in a two- day workshop series taking place in the National Opera House this July.
t created in these workshops will help to inform the creation of the Wexford Youth Opera which will be produced as part of the Wexford Festival Opera in 2023.
Led by director Elizabeth Drwal and composer Andrew Synnott.
Special Guests Climate Ambassador Adam Stapleton and Poet Laureate for Wexford, Sasha Terfous
The workshops will take place in the National Opera House
14th and 15th July 2022
Suitable for ages: 10 – 18 yrs old
We expect participants to attend both workshop days and hope that they will be interested in the ongoing series of workshops.
Register Here
https://forms.office.com/r/L93NLizMGY
For more information you can contact
Music Generation Wexford on
Email: wexfordyouthopera@wwetb.ie
Mobile: 086 0317021