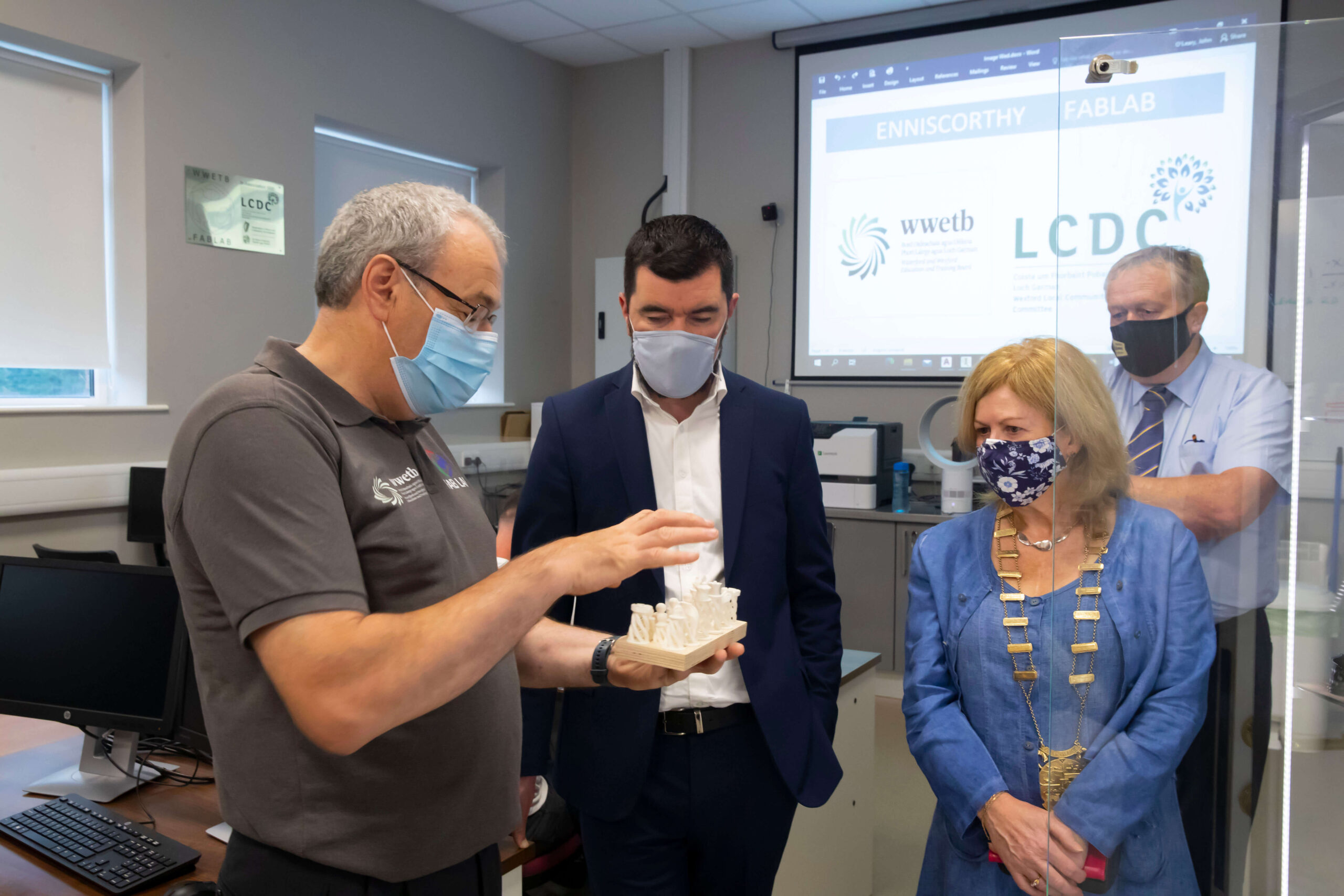 Minister of State Joe O Brien and Minister of State James Browne visited the WWETB FabLab in Enniscorthy on Wednesday the 6th of September, 2021.
Minister Joe O'Brien who has special responsibility for Community Development within the Department of Rural and Community Development  joined WWETB FabLab Enniscorthy Co-Ordinator, John O Leary on a tour to learn of the courses and services on offer within the centre.
The Ministers also greeted WWETB staff members Michael O Brien; Innovation and Development Manager and Shay Cummins; Unit Manager.
The Ministers were accompanied by Barbera Ann Murphy; Chair of Wexford County Council and WWETB and Ger Mackey; Enniscorthy Municipal District Manager from Wexford County Council.
Click here to find out more about FabLab Enniscorthy
Click here to read more stories on FabLab Enniscorthy