Waterford and Wexford Education and Training Board (WWETB) is delighted to announce the launch of its new College of Further Education and Training which will open in Clonard, Wexford town in September.
This will be a state-of-the-art facility for further education and training and will bring together programmes in a new and custom designed 52,000 sq. ft facility. WWETB has worked closely with SOLAS and the Department of Further and Higher Education Research Innovation & Science to make it a reality. It is well known that there is a national commitment to ensuring that people have access to high quality further education and training, so that Ireland can begin to address the skills shortages that have been identified. WWETB is playing its part in ensuring that modern courses are available for people to upskill, retrain or even engage with further education for the first time.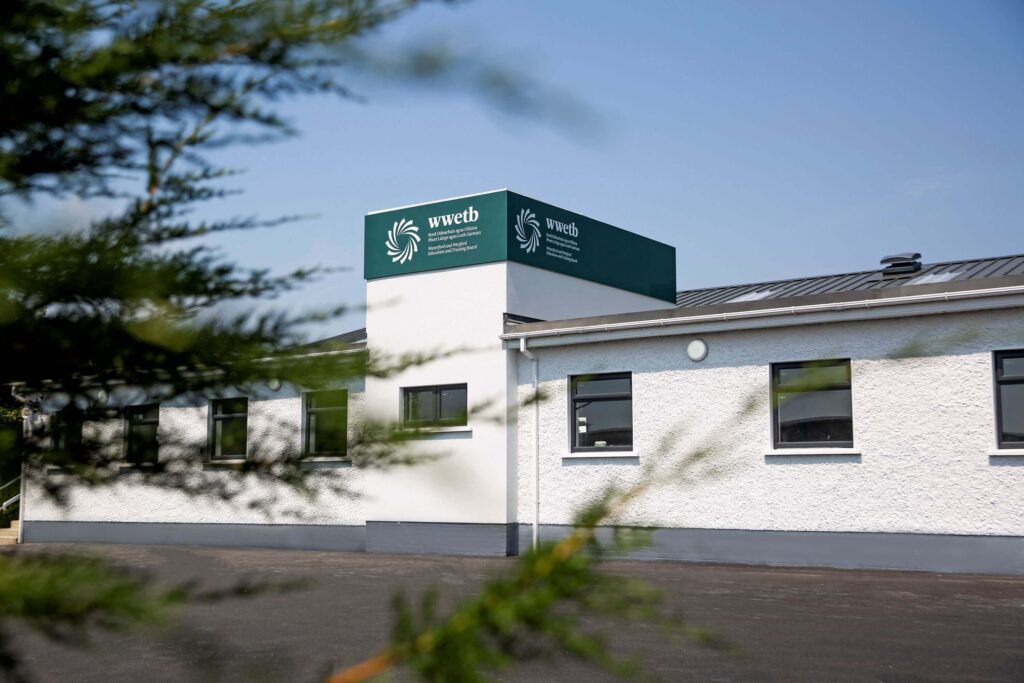 The new College will run the following courses:
Apprenticeships
Traineeship courses
Post Leaving Certificate (PLC)
Adult Literacy
VTOS
Community Education
English for Speakers of Other Languages (ESOL)
Back to Education programmes
As Kevin Lewis, Chief Executive of WWETB outlined: 'We are delighted that SOLAS and the Department of Further and Higher Education, Research, Innovation and Science have invested in this important facility for Wexford. Wexford is ideally placed to provide education and training opportunities for young people and people returning to learning. It is of critical importance that people can learn in their own locality. Often, people have commitments that limits their ability to travel elsewhere to do courses, like sport and family commitments and accommodation considerations. We need skilled people more than ever and WWETB is playing its part in ensuring that people have the facilities needed to learn these skills. Wexford is a vibrant community, with many industries located here. Our courses are aligned to the needs of industry, not just locally, but nationally too.
I would urge anyone that thinks they might be interested in learning a new skill to get in touch. There are opportunities for all within the College of Further Education and Training. The first step is to check out what's on offer. WWETB staff will be more than happy to talk through options and help you to find the right path.'
For contact information go to Wexford College of FET
For more information on available courses, go to Course Finder