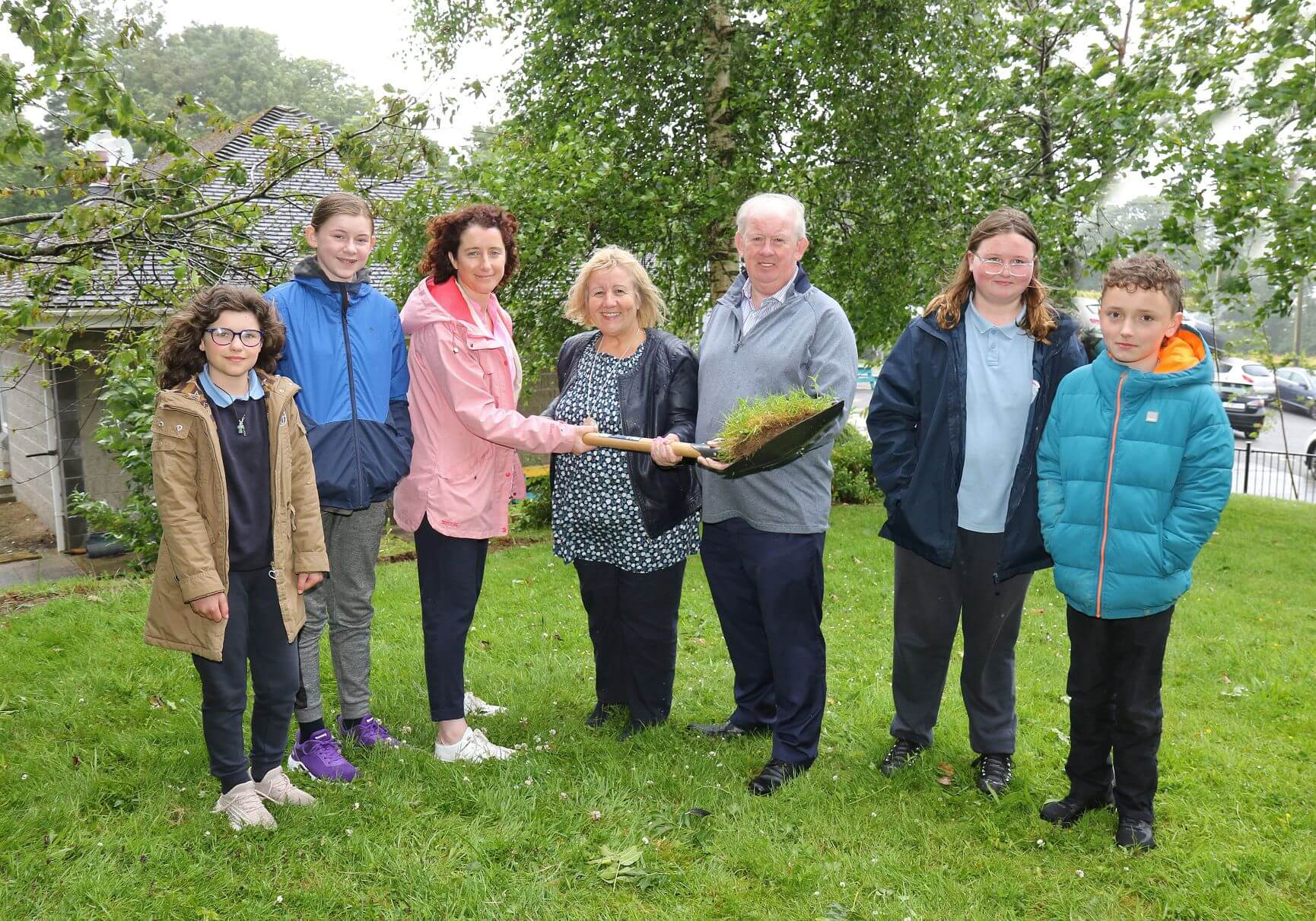 Members of Waterford and Wexford Education and Training Board were delighted to join the Principal and pupils of Kilnamanagh Community National School (CNS) this week for the 'turning of the sod', which marked the beginning of an eagerly-awaited extension to the school.
In addition to a new 80m2 classroom and ensuite, the extension also comprises a 15m2 Special Education room, which will facilitate support teaching.  The entire school is now looking forward to the day when the brand-new extension is ready for occupancy.
"We are absolutely delighted that our school is getting this new build. It will be so beneficial for our growing numbers, to accommodate them and to provide the space for further expansion. The new build means we can move forward and keep the positive momentum continuing, offering the community a chance for their children to have an education in a state run, caring, respectful and inclusive school, in a multi denominational setting, where all beliefs or none are valued" said Principal Brona Kenneally speaking at the event.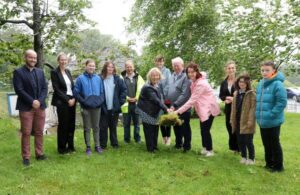 Among those present at the turning of the sod were Principal Brona Kenneally, Kevin Lewis CE of WWETB, Dr Karina Daly Director of Organisation Support and Development WWETB, Eimear Ryan Director of Schools WWETB, Geraldine Heath Buildings & Services Manager WWETB, and Councillor Mary Farrell, Chair of Kilnamanagh CNS Board of Management.
Also present were Douglas Taylor of John Gray Ltd Construction, Stephen Earls of The Padraig Smith Partnership- Architects