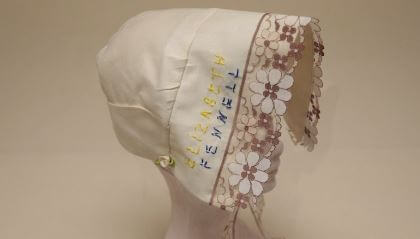 WWETB Community Education Programme have proudly funded Waterford Womens Centre Bonnett Project. The Bonnett Project teaches hand and machine sewing of bonnets in a relaxed and friendly environment.
25,566 women were transported as convicts from Ireland to Australia and Tasmania (Van Diemens Land) between 1788 and 1853. Approx 300 were from Waterford.
A cloth bonnet, taken from an original 1860's servants bonnet, is created to remember each of the women who were forgotten. Many women were transported simply for being poor and when given opportunities in Australia and Tasmania flourished and contributed to the growth of emerging nations.
Please see the link below for a short video on the bonnet project which has just been launched.