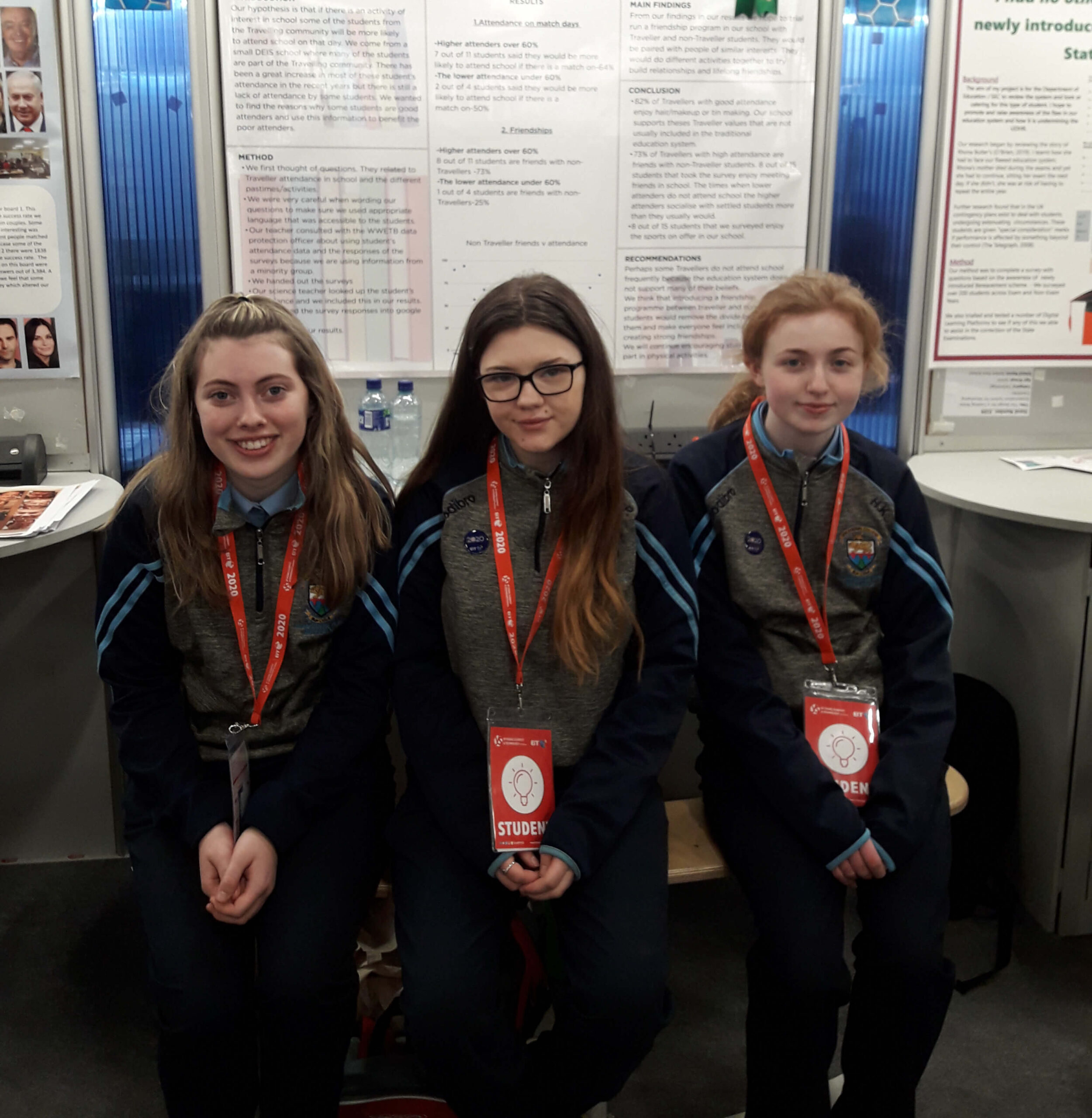 Three Transition Year students from Bunclody Vocational College proudly exhibited their project at the recent BT Young Scientist and Technology exhibition at the RDS, Dublin. There was great excitement in the school as it was the first time that our school entered a project in this competition.
Leah Coleman, Leah Power and Hannah Kavanagh were thrilled to announce that their project received a "highly commended" award.
The project, which examined ways in which teenagers from the travelling community could be encouraged to remain in full time education, was met with huge interest by students, teachers and the many government representatives who chatted with our students and teachers.
Over 1,800 projects were submitted by students across Ireland with 520 projects being chosen to exhibit in the RDS. Here the projects represent 244 schools across 31 counties.
School Principal, Jay Murphy, stated that "we are very proud of the girls and their teachers. They are very diligent, and they worked very hard on their project over the last four months. They have been fantastic ambassadors for Bunclody Vocational College". He went on to add that "the introduction of Transition Year in September of this year has provided a greater opportunity within the Science Department to get involved in projects such as the BT Young Scientist and Sci-Fest. We will soon have state of the art science laboratories as part of the multi-million-euro extension announced for Bunclody Vocational College. We anticipate therefore that this will be the first of many projects to be represent our school in the BT Young Scientist"